In early 2018 all our operations and corporate offices will be housed under the one roof. The new purpose-built premises marks a significant investment in a new and modern way of working.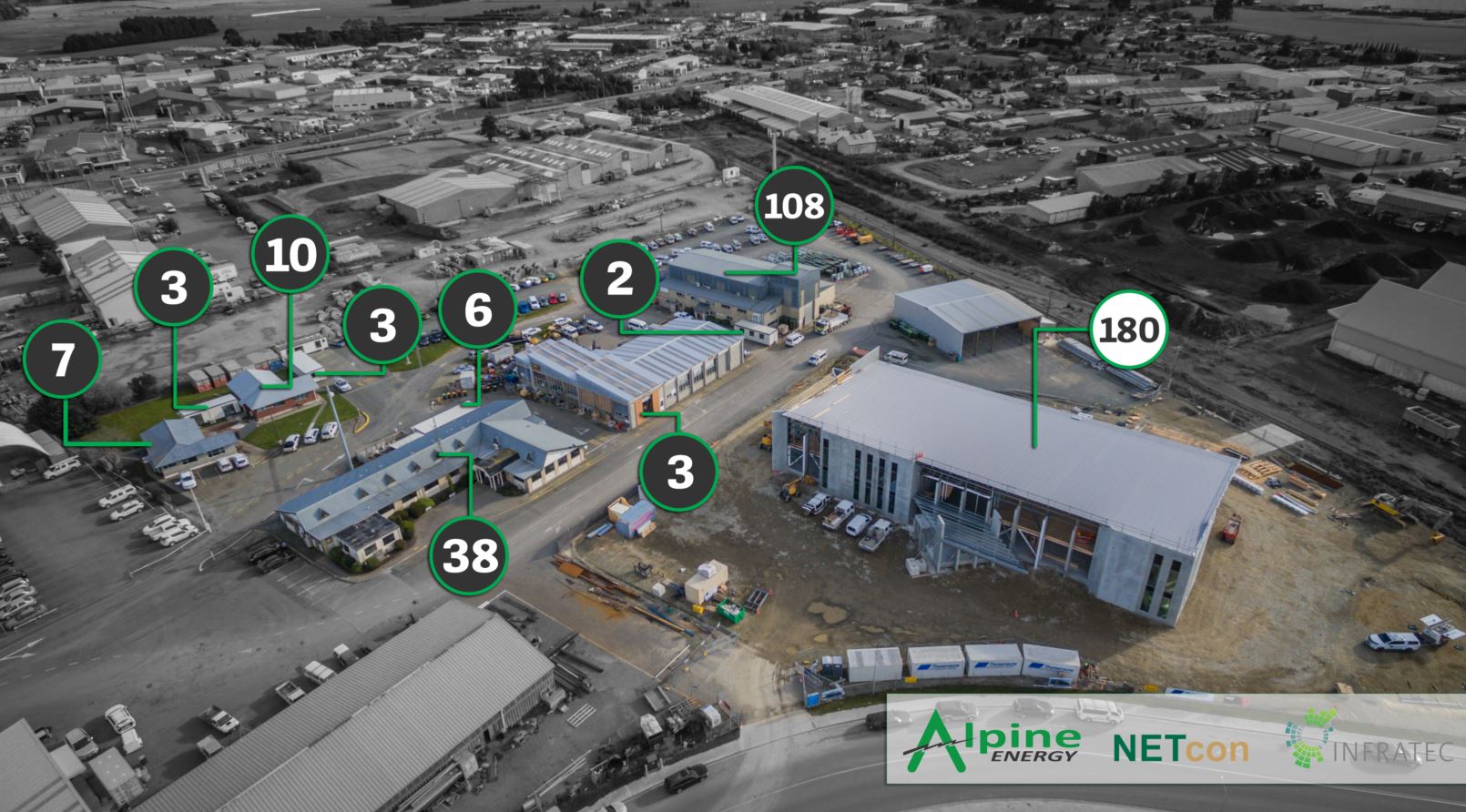 The new building is a short walk from our existing site. It will remove the need for multiple buildings and portacoms across the Washdyke site which we currently work from.
The building is open planned and is the first of its kind in Timaru to be designed in such a way that accommodates both corporate offices and contracting operations.
We are very much looking forward to moving in.
The image opposite is an aerial photo showing how we are spread out across the site and how we will be in one building.