Ownership
As an energy distribution company, we provide and maintain the power lines used to transfer electricity from the national transmission grid to homes and businesses across New Zealand.
We're owned by the Timaru District Holdings Limited (47.5%), LineTrust South Canterbury (40%), Waimate District Council (7.54%) and the Mackenzie District Council (4.96%) which means we are owned by the community we serve.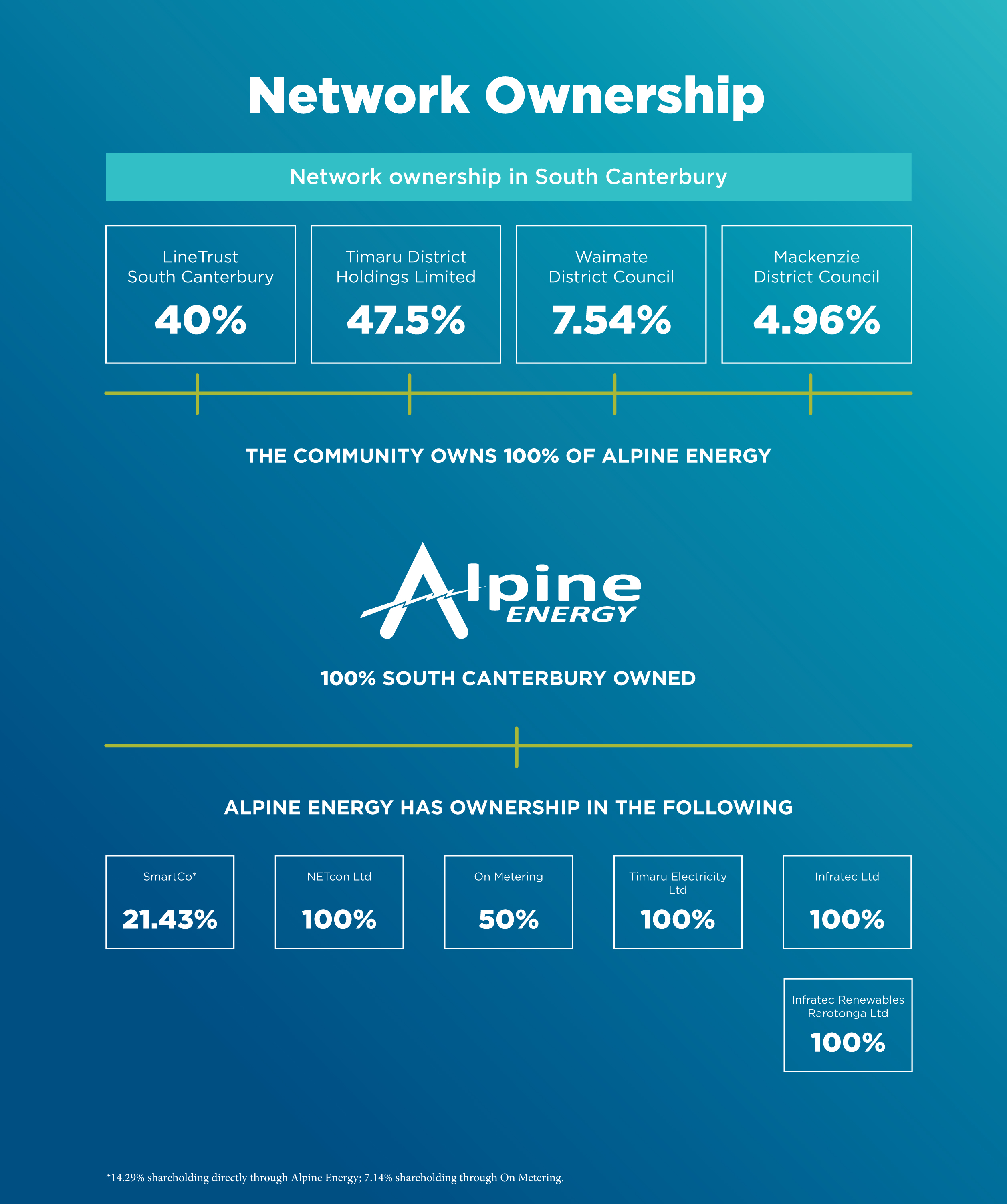 Subsidiaries
NETcon is a is a wholly owned subsidiary of Alpine Energy Limited.
NETcon constructs and maintains substations, overhead and underground lines and associated equipment for Alpine. It boosts a modern fleet, well-equipped workshops and experienced and committed staff who know their jobs.