On the 22 March 2018 we were involved in a life-saving event. Staff from Alpine Energy and subsidiary companies NETcon and Infratec rolled up their sleeves alongside the South Canterbury community and helped save the lives of 159 people.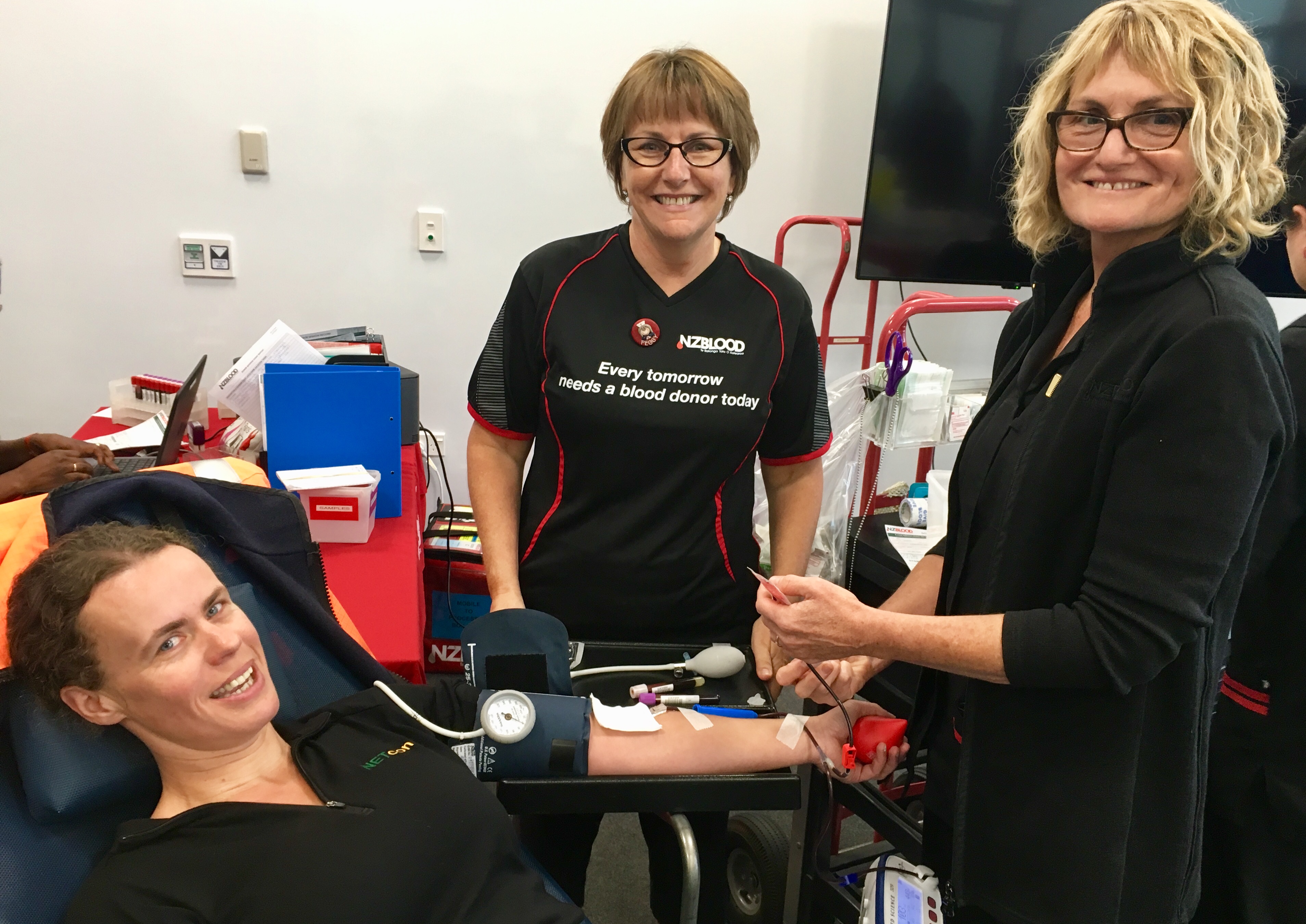 This came about as we work in a low likelihood, but high consequence environment - health and safety is the company's number one priority. When an opportunity arose to help save lives, the organisation and the wider Washdyke industrial area, rallied.
In collaboration with the NZ Blood Service we facilitated a community blood drive in Alpine House – our new purpose-built building, completed in early March - just a few weeks before the drive was held.
The initiative provided a feel-good factor within the organisation and created an appreciation of Alpine House having a bigger purpose than being just a place to work, one of the key objectives of the building project. To be able to bring that message to the public by participating in a life-changing event was a rewarding experience for everyone involved.
For us and the NZ Blood Service it was a win-win partnership. Donors felt good about giving back with their colleagues and members of the community to help the Blood Service fulfil its mission of ensuring the availability of a safe and reliable blood supply. It gave employees a chance to volunteer for something important without having to invest a lot of time and having it in their place of work added to the convenience and connection to the cause.
Many companies give to the community through donations but we found a more tangle live-saving way to show that we are at the heart of our the community.