Temuka Geraldine 33kv Maintenance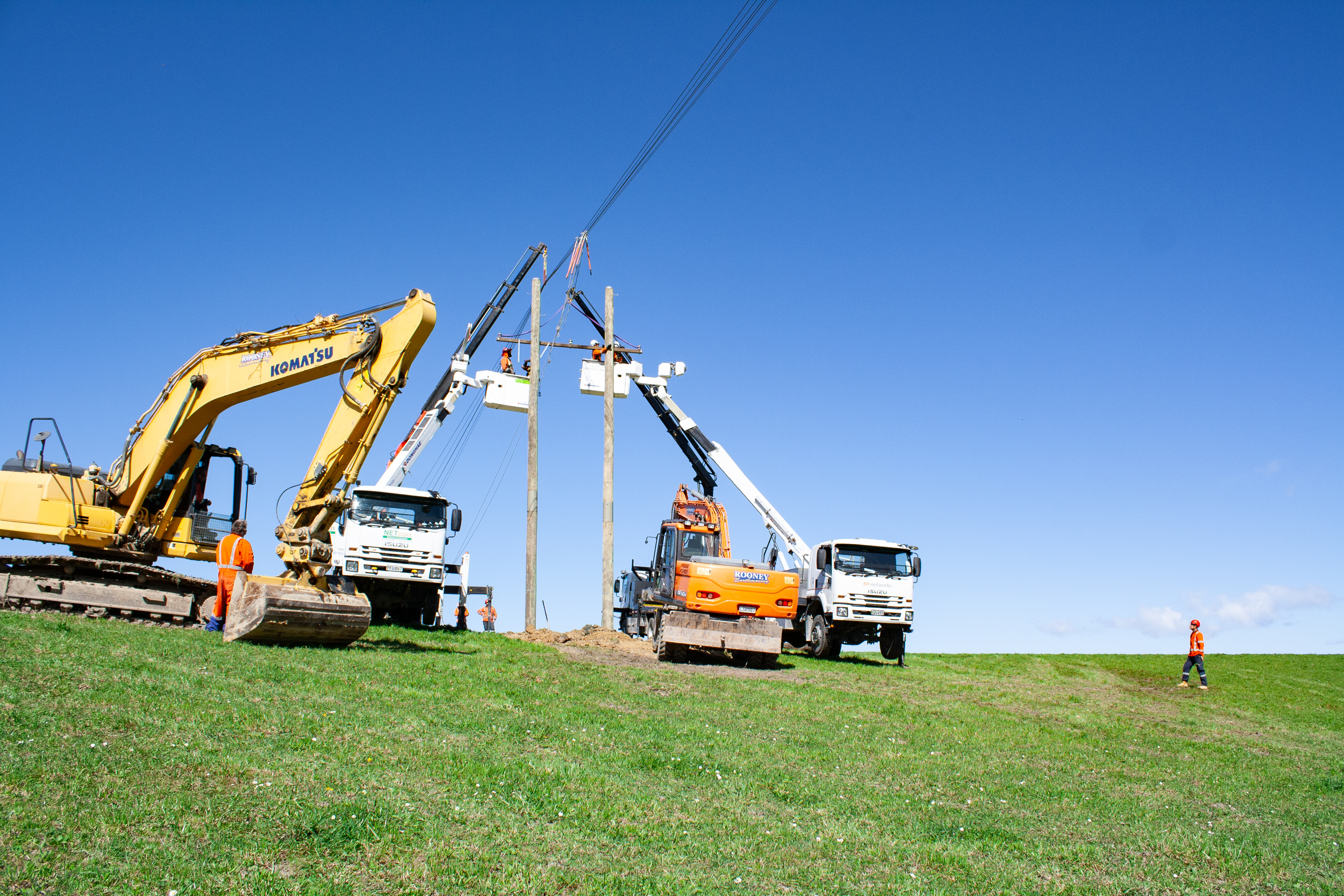 Last week our team undertook the enormous task of maintaining and upgrading our 33kv overhead lines that traverse the countryside from Temuka, all the way to our Geraldine sub-station. This section of overhead lines supplies electricity to over 2,600 households, businesses, and farms in the region so this project was critical with our end goal being to increase the resiliency of our network so that any future outages will be fewer in number and of shorter duration.
With a small window of four days, our team were able to install 54 new poles, replace 122 crossarms along with associated insulators and other hardware, replace 157 Glass Disc Insulators, adjust the tension on 22 spans of conductors at a variety of sites, install possum guards and upgrade transformer fusing at various points along this stretch of line.
With any project of this magnitude there are always going to be moments that don't quite go as expected but, the way our team were able to adapt and work together as one to get this project delivered on time speaks volumes to their resilience and determination.
We would like to thank all the landowners who allowed us access across their properties and the team from Electricity Ashburton, your assistance was greatly appreciated!