A collective approach to community projects
A pontoon to be launched into Caroline Bay this summer (2019) is the start of a combined business approach to community projects.

We were one of several businesses and community groups who united for a common goal - creating a free and fun alternative to the bay's jetty which was blocked-off last October due to public safety concerns.
The idea was first floated to the Timaru District Council earlier this year by then 14-year-old Roshean O'Connor.
While the council did not progress the idea, a couple of like-minded business and community groups did, including us. The other organisations were PrimePort, Fabtech (our neighbours) and Timaru Suburban Lions.
The pontoon, which has been designed and built to ensure it is suitable and safe for the conditions in the bay, will appeal to locals and holidaymakers alike.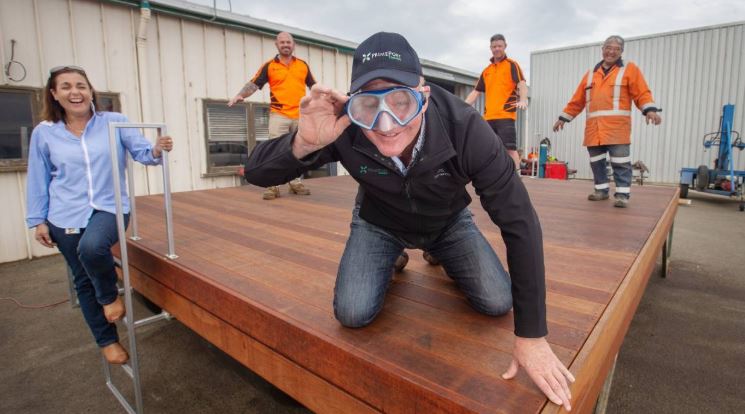 Photo: Stuff.co.nz